What Sets The SCI Team Apart From Our Competitors?
Training
Our workers are all required to attend training on a regular basis; that is just part of what makes us a Harvey Elite Dealer. But beyond that, all of our employees are RRP Certified for Lead Safe Renovations, they carry OSHA 10 Certifications and have all passed the Competent Worker training program for safe scaffolding design and fall protection. We have been certified by the Vinyl Siding Institute year after year and are a 5-Star Rated Vinyl Siding and Trim Company. If there are training and certifications for the work we will perform, you can rest assured that we have it and we are certified, competent and have what it takes to get the job done right.
Our Crew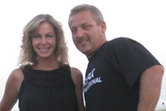 Lynne and Steve Czerwinski have been married since 1996, have two daughters and a black lab! As Vice-President, Lynne has helped Steve build the business from day one and continues to be an integral part, handling much of the bookkeeping and financial work. Lynne is an amateur photographer and also stays very active with her children.
---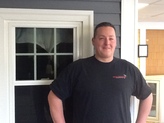 Joel Faulkner was born and raised in Newington, CT. He has been married to his wife Alana since May 2014 and they have a little boy named Douglas, born February 2015. They just bought their first home in Coventry, CT. Joel has been in the carpentry field since 1997, when he started trade school at E.C. Goodwin Technical High School. Joel has worked at Steve Czerwinski Inc. since 2008. He now works as Steve Czerwinski's office and project manager, helping day to day to keep projects moving forward and also to help with office work. He is proficient in all work performed here at Steve Czerwinski Inc. and is happy to help answer any questions our customers have.
---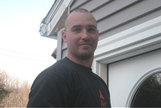 Jeremy Beebe is originally from Willington, Connecticut. An alumni of Edwin O. Smith HS, he is an Elite obstacle course racer, a Boston sports fan and an avid chess player. Jeremy has been with Steve Czerwinski Inc. since 2002, a foreman since 2006, and has a total of 16 years of siding experience. "I really enjoy siding. It's not just a job, it's a career and as corny as it sounds I really do enjoy seeing the smiles of the customers when the job is done right." Steve also recently added Jeremy's brother to the company.
---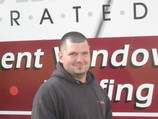 Chris is a member of the American Racing Pigeon Union and second-generation breeder. Also recently married, Chris has two daughters who he partners with for horseback riding (both English and Western) and has been for the past three years. Chris has been with Steve since 2002 and has been a crew foreman since 2006.
---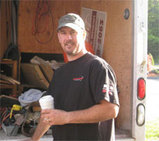 Kenny has worked for Steve since 2004. Ken has one daughter, which he explains: "She is the light of my life. I am very happy to have a boss who knows how important it is to take care of my family." Ken is also a crew foreman for Steve. "I've learned a lot from Steve. He's the type of employer that you respect and enjoy working for. Every job we do, we treat it as if it were our own home. We all care about what we do."
---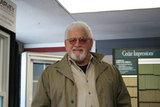 Stan Czerwinski has been in the windows and siding business since leaving the Marine Corps in 1965. Stan first began working in aluminum siding with a fellow Marine and, after leaving the corps, quickly built his own business. He was elected President of the National Remodeler's Association by the mid 1970s. Stan is a happily married man of over 50 years, has three children and 4 grandchildren.